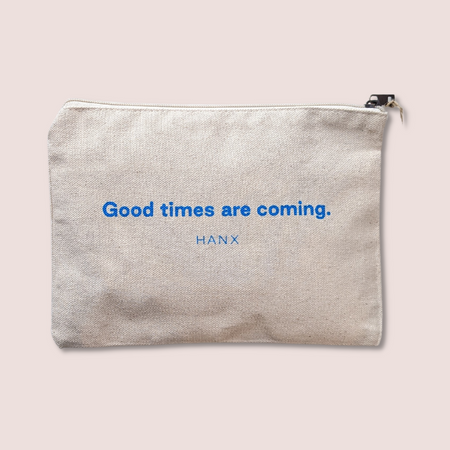 Good Times Zip Pouch
We believe it's time the world stopped being weird about our sex lives.
A natural organic cotton with a classic zip, it's printed with a cheeky message that goes out to all the nosey ones out there.
Slightly bigger than our original Subtle Zip Pouch, it's roomy enough to fit a 10 Pack of Condoms, plus bathroom essentials, your fave sex toy or lots of secrets. Your choice.
The Inside Scoop
Rated 4.8 out of 5
Best condoms
Vegan ✅ No babies made ✅
Comfortable
Comfortable, and so much more feeling than with the regular product
Thank you
Contraception made with women in mind
After struggling with contraception for so long and hating the feel of generic c...
As a vegan I found it really hard to…
As a vegan I found it really hard to find contraceptives/condoms so I am super h...